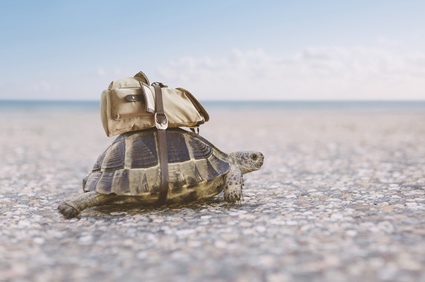 In this article, I will talk about one of the most powerful factors in success:
"Patience"
To quote Benjamin Disraeli "Patience is a necessary ingredient of genius"
But what is patience exactly?
Lot of people mistake patience with complacency and procrastination. Patience is not about avoiding action or delaying what needs to be done.
On the contrary, patience is more about non-stop action.
Patience as it relates to success is about delaying gratification rather than delaying action.
Patience is about being willing to put off rewards while taking action. The longer you stay the course in your path to your goals without seeing results, the greater the results will be.
In an experiment conducted by Stanford researchers, kids who were willing to put off eating their marshmallows in return for more, ended up being far more successful in their lives.
To be most successful in business and life, you must take the steps needed diligently. Cutting corners and taking short-cuts for faster results will completely undermine your success.
To draw an analogy, achieving worthy goals is similar to competing in a running race. The difference between first, second, or third places could be mere seconds, but the difference between gold and bronze is huge. If you run half as fast as the first place runner, you won't receive half a gold medal. You will get nothing.
The same is true in life. Most people think if they take half measures and cut corners, they will receive partial success. In reality, they are wasting their time… They will get nothing.
That's the genius of patience. Patience is about doing the right things and not expecting rewards until all the fruition.
Warren Buffett, the genius investor, once said:
"Stock Market is a device for transferring money from the impatient to the patient"
That does not apply to the stock market only. It applies to entrepreneurship and personal goals as well.
Patience, however, is not an excuse for indecisiveness. You must take action and seize the opportunities which come your way with urgency.
Patience is about delay gratification and continuing in the right direction, even though the destination is not in sight.
Ironically, those who are patient reach their goals much faster than the impatient people, because the impatient people quit before the fruition, so they keep trying different things over and over again with no results.
But, staying the course with no reward is no fun. How can you make the effort and action with no rewards enjoyable?
Check out the next articles to find the answer…